Zenith "Zenette"

Model 210

Circa 1933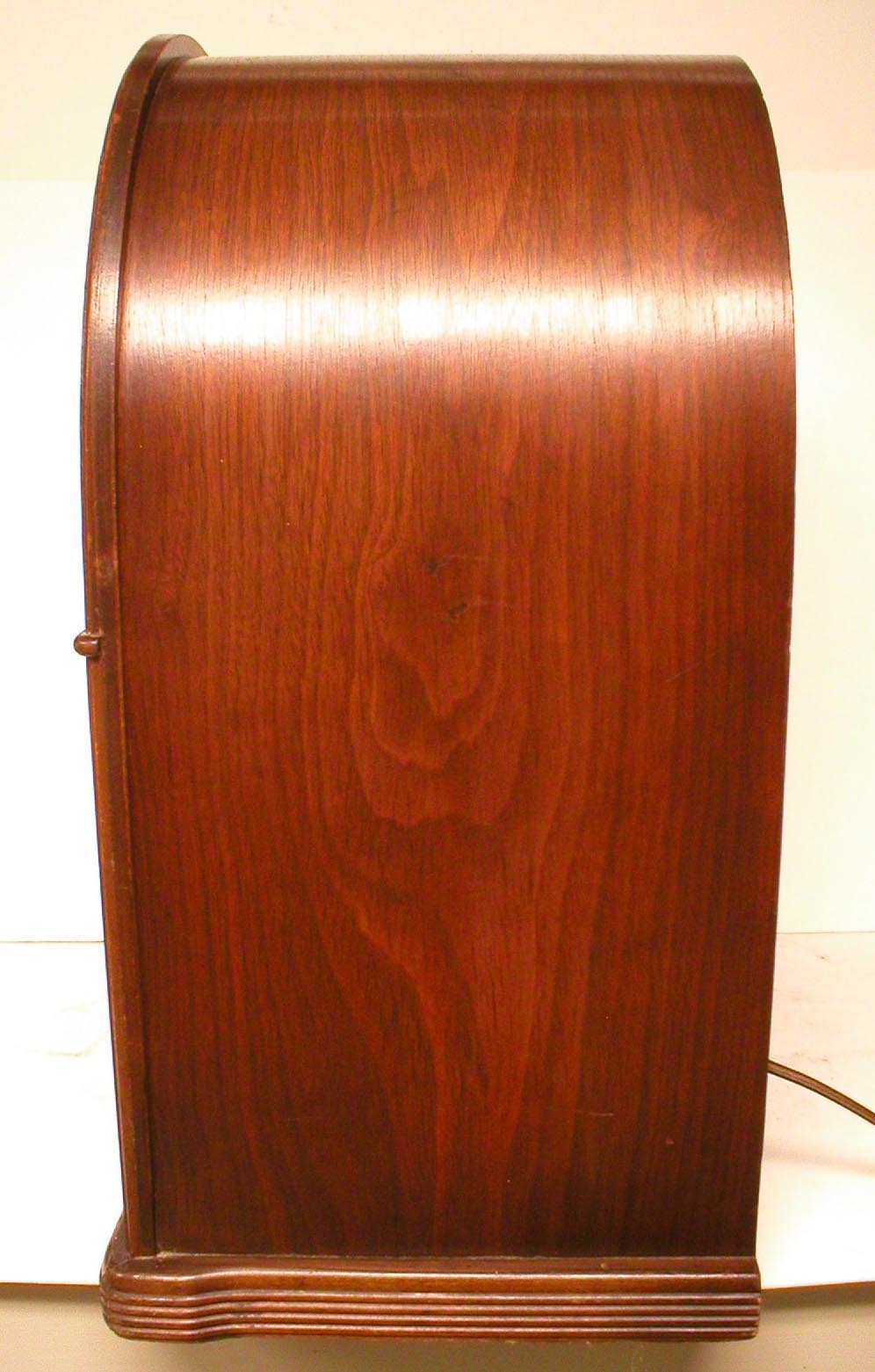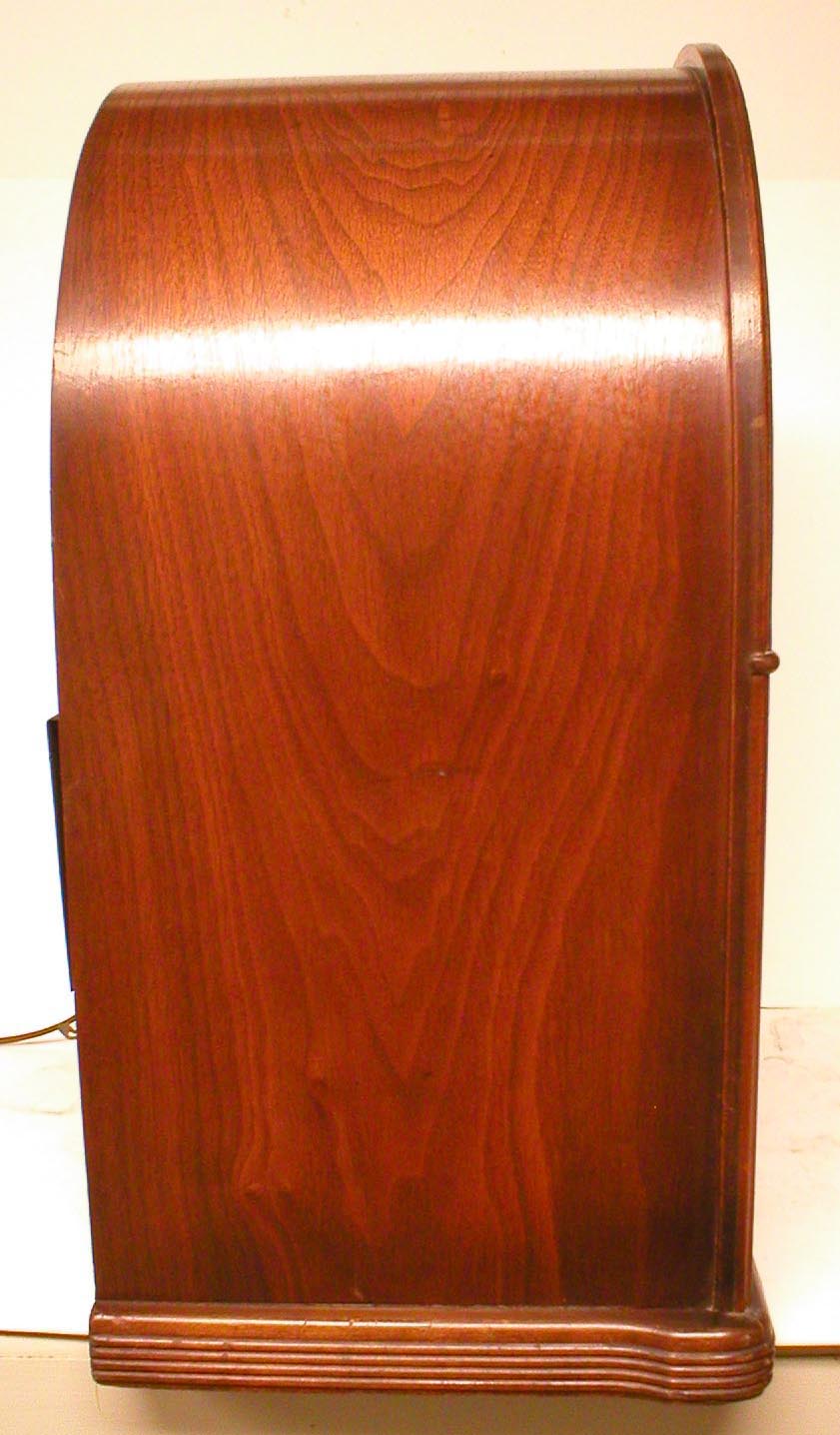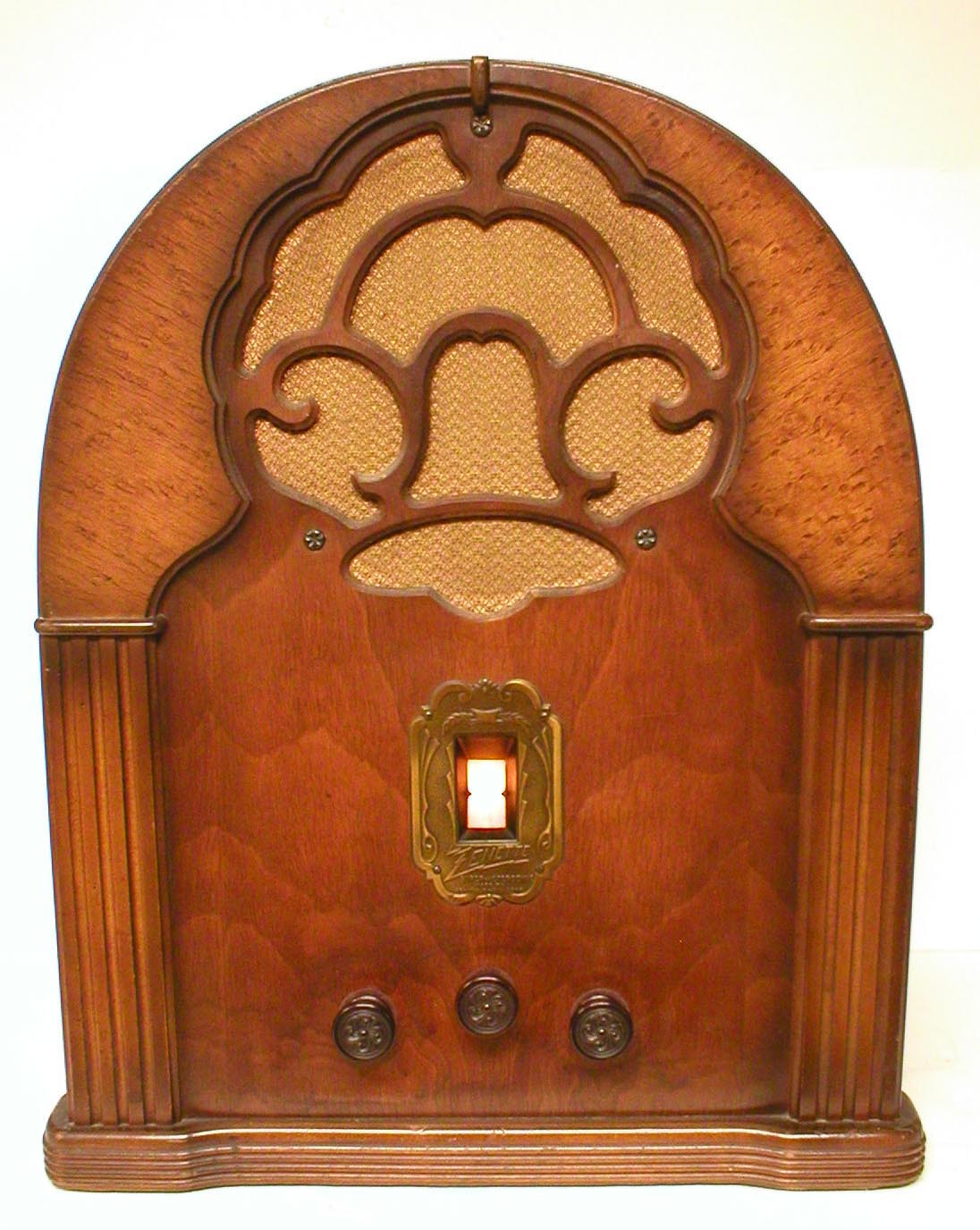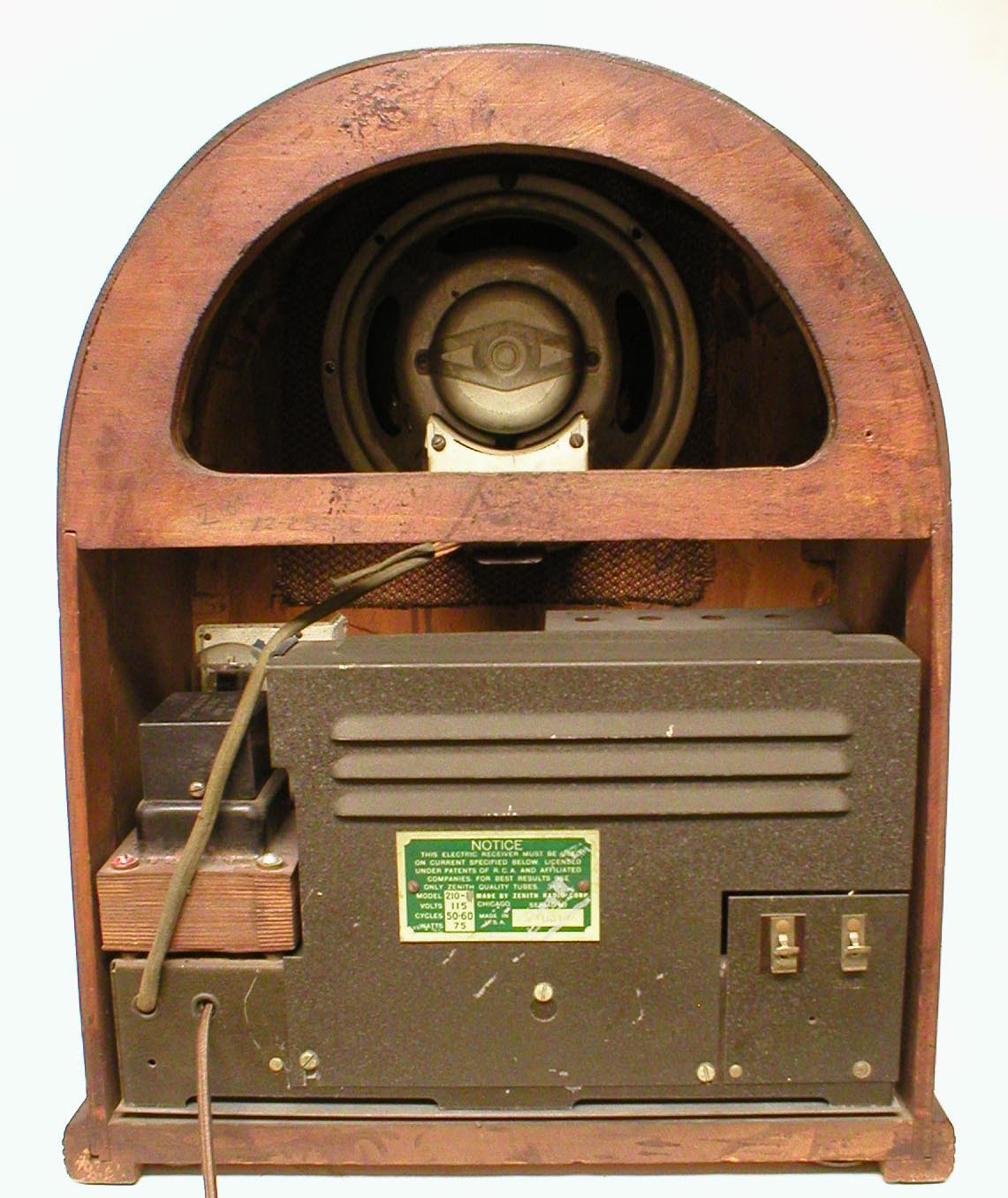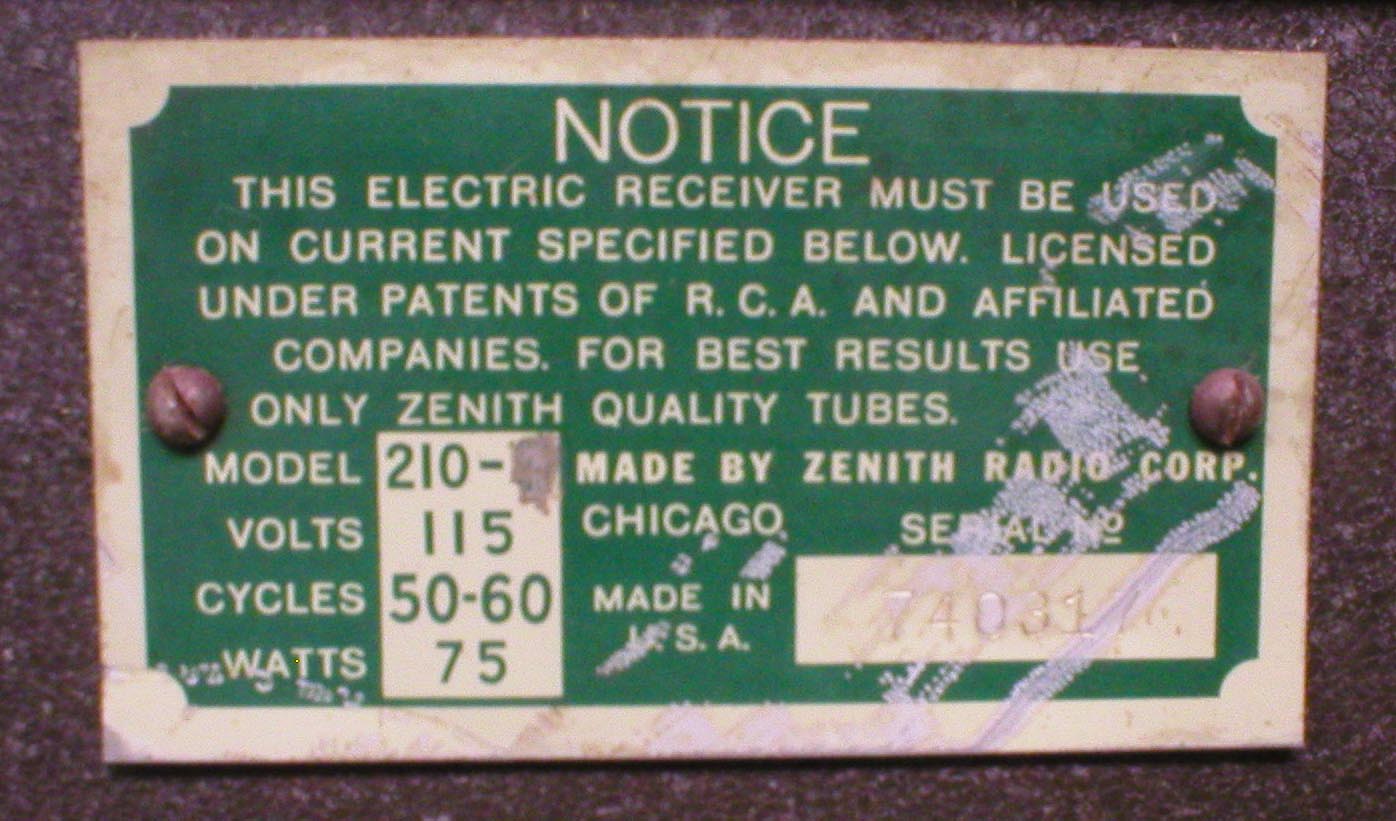 Here's a wonderful example of a Zentih cathedral radio that, although not a high-priced set, is rarely found for sale.  This example has some very nice features including a pristine ALL ORIGINAL finish!!!  The model 210 was part of the "ALL-STAR" line up in 1933 offering special value for a nation in a deep depression.  It originally sold new for only $49.99 (including tubes) making it the lowest priced "Zenette" at the time.

I purchased this set from an elderly local lady that said it was a Christmas present to her mother from her father.  That helps explain the 12-25-32 date that is scratched in the rear lower arch rail on the back. 

This set has one of he finest original finishes I've ever found on a set this old.  Only a slight discoloration around the knobs can be detected (which can be expected) that distinguishes it from brand new.  It has a wonderful patina that only 70 years of loving care can provide.  The original knobs, dial and bezel, and grille cloth really set this apart from most sets of this vintage.  All of these items are hard to tell from new.  Only one coat of wax was needed to make this set look as it does in these pictures!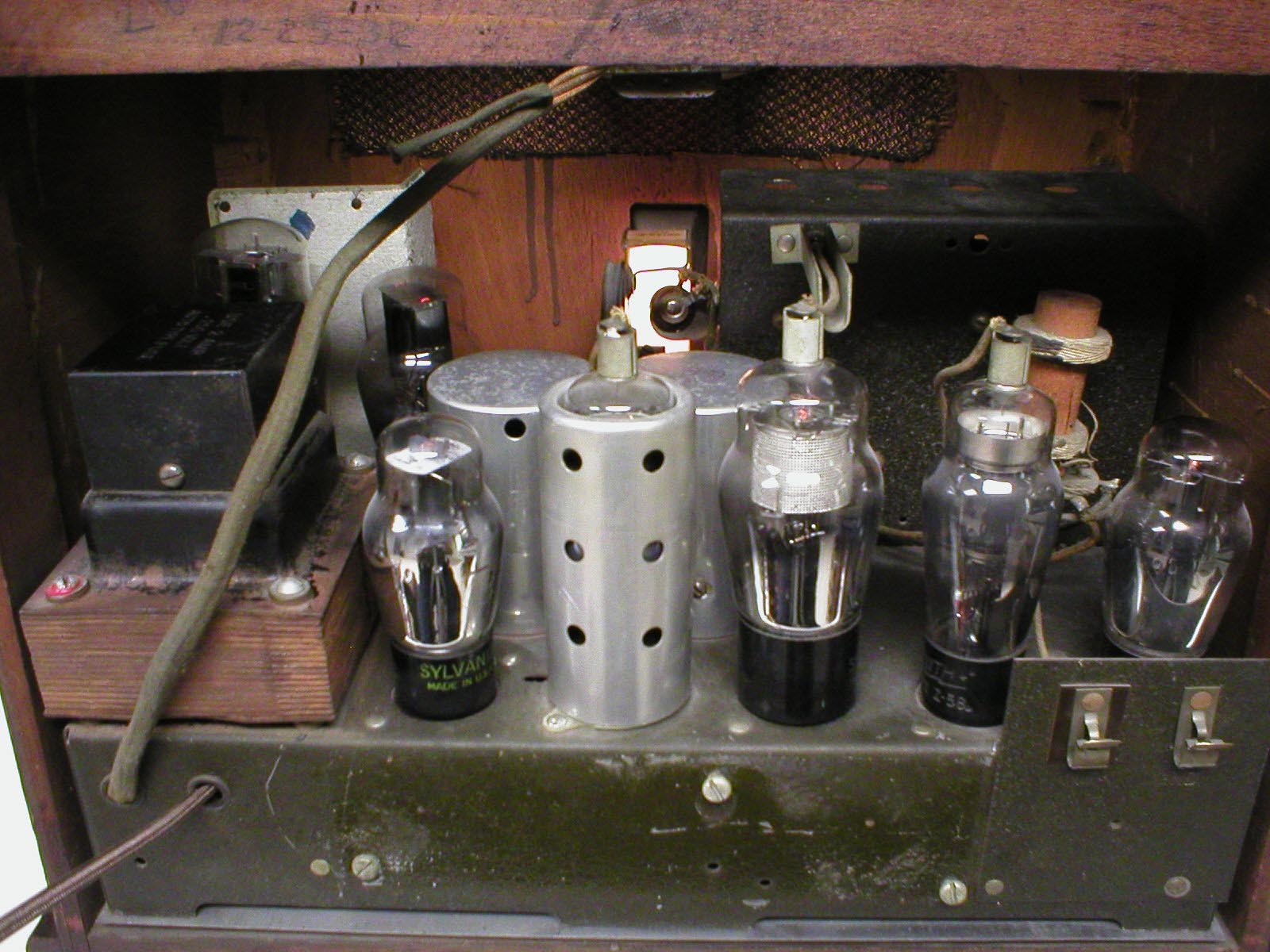 The chassis has its original tube shield (removed to take the picture of the chassis,
above
) that is rarely found intact as most were removed and discarded.  Perhaps this was done to help the ventilation of the hot tubes.  All the old capacitors were replaced with modern types and were kept under the chassis and out of view for a totally original appearance when viewed from the rear of the cabinet.  The set receives strong local stations without an antenna but performs unbelievably strong when a long wire antenna is used. It receives standard broadcast and is a seven-tube superheterodyne type.  It features a very broad range of both volume and tone control so it can sound very pleasing on both strong or weak stations.

I had to pay a premium to obtain this set, so I am reluctantly offering it for sale to make room for more recent acquisitions.
PRICE:  $595.00

Dimensions:  19" high, 15 1/2" wide, 9 3/8" deep