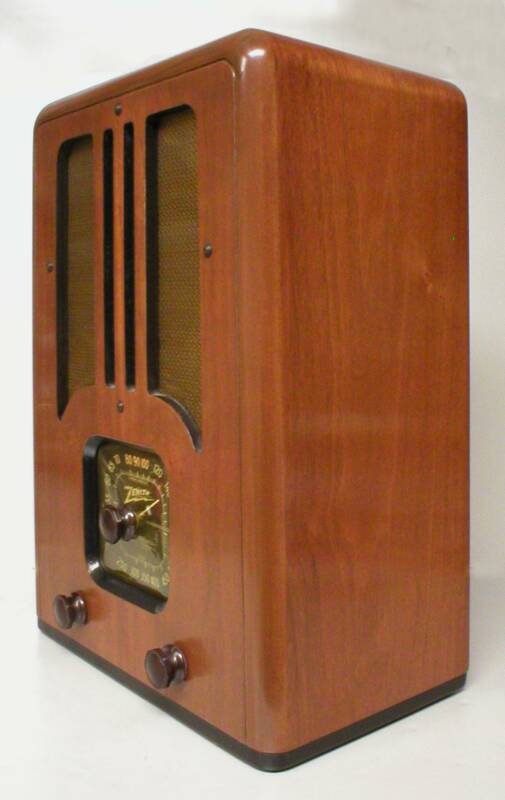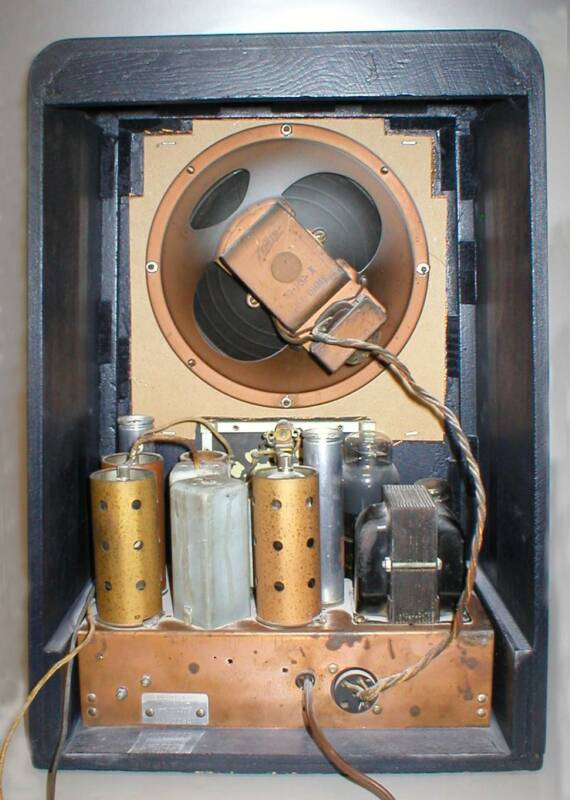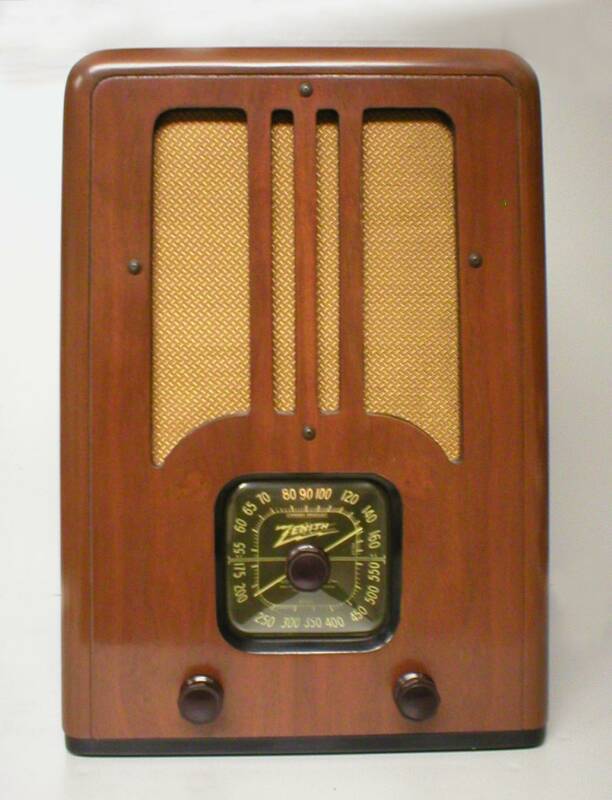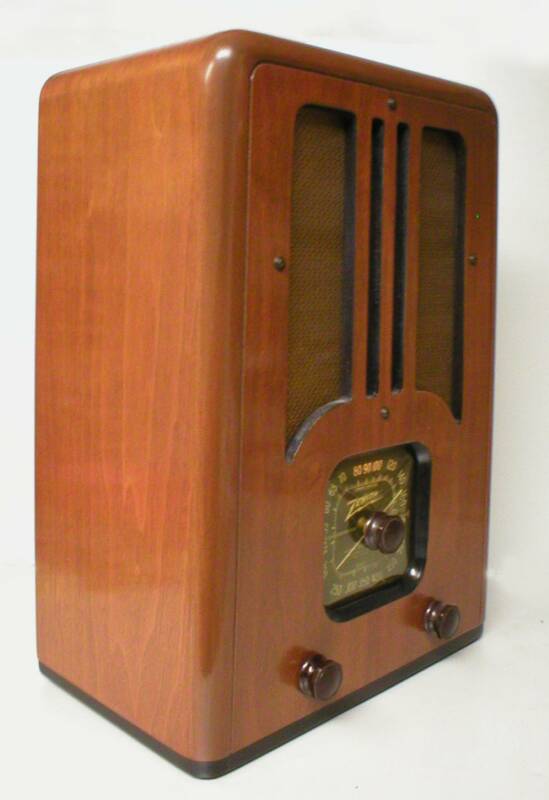 ZENITH Model 5-R-135

                                           TOMBSTONE  RADIO                                                            circa 1937

  This is a nearly flawless example of the economy model tombstone in Zenith's 1937 model year. The 5-R-135 is an AM band only receiver and this one is really sensitive with the use of an external antenna.

  The 5-tube chassis has been recapped and aligned and sounds great through the original speaker. The volume control is a little scratchy but doesn't seem to effect the sets ability to play and receive well.

   The cabinet features a silky smooth lacquer finish and reproduction grille cloth that is an exact match to the original in both color and pattern.

  This set features original dial and dial plastic cover as well as the three bakelite knobs.

  Although a very affordable set when new, it's just not a set seen very often in this kind of condition.

  Great investment piece for the Zenith collector.

PRICE:    $285.00      approximate dimensions: 12" wide X 8" deep X 16.5" high

Another radio page by  TUBULAR  BOB