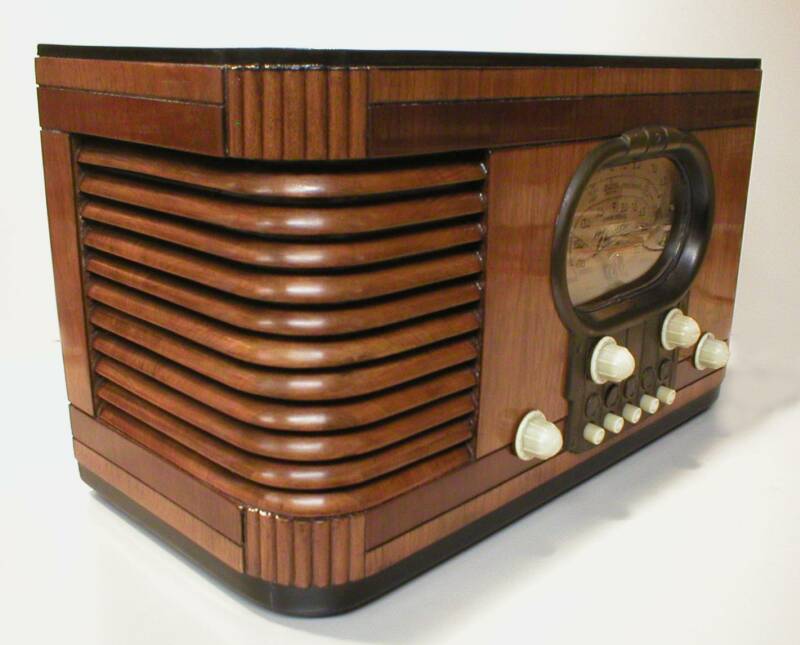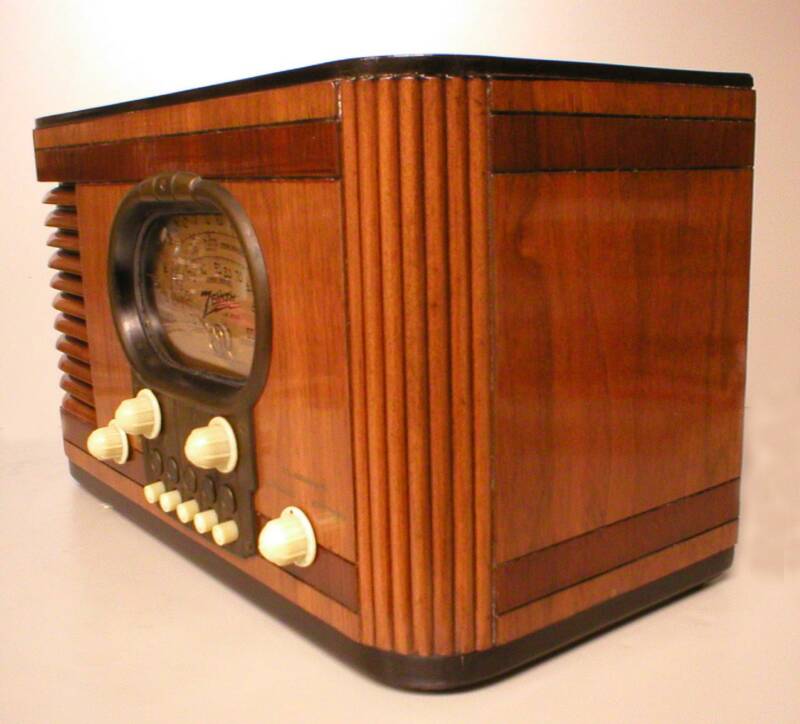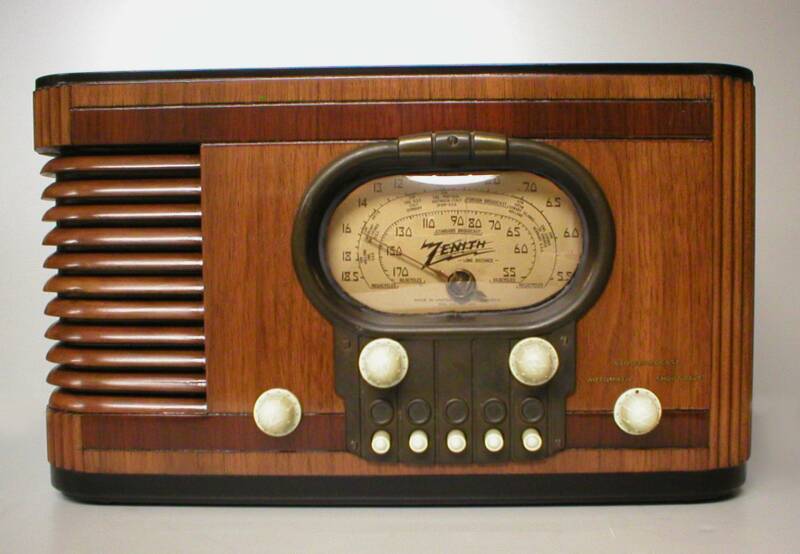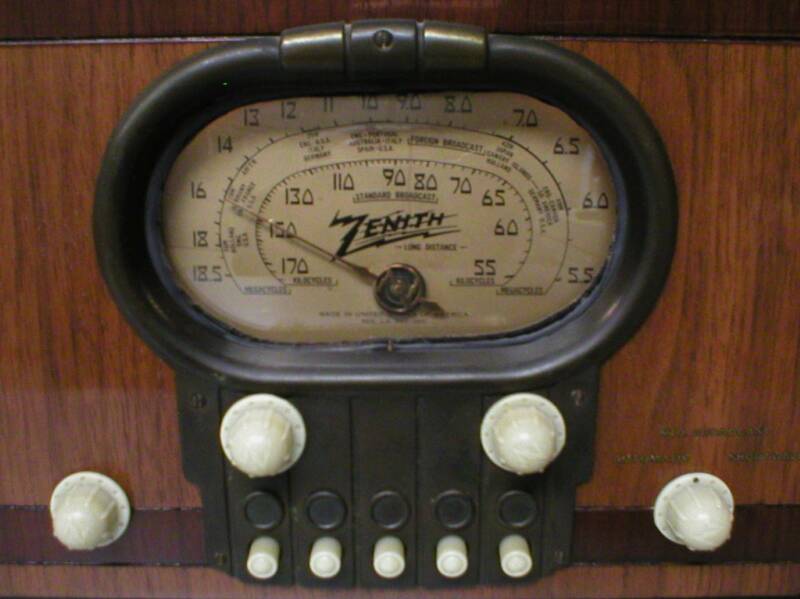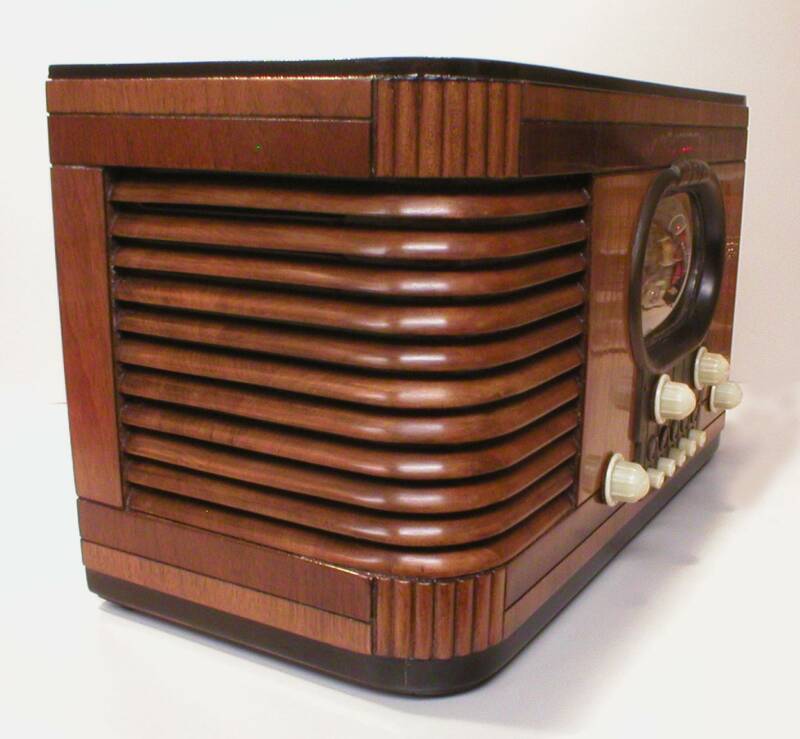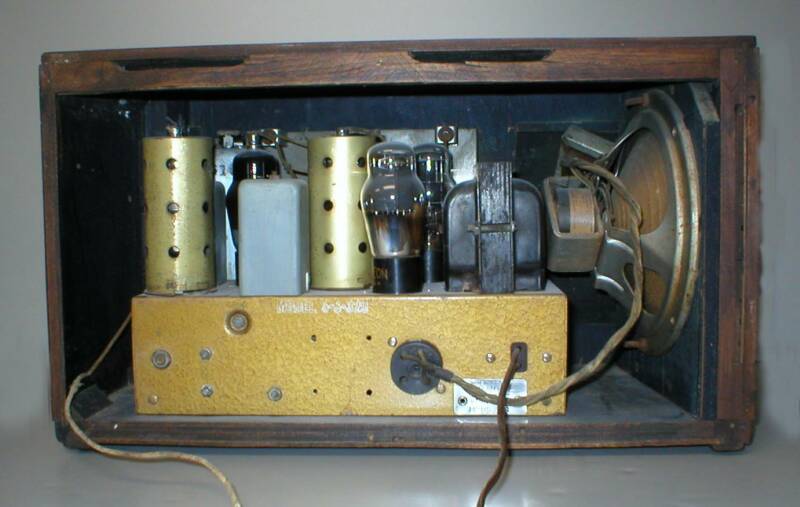 ZENITH         MODEL 5-S-320                         circa 1939

Here is a beautiful example of the 1939 "Golden Racetrack dial" housed in the simple, yet elegant, 5-S-320 walnut cabinet. Zenith described this as a radio that was "Neatly designed for the table top."

The cabinet has received a complete refinish using all the appropriate lacquer finishes and toners. There has also been proper function decals installed above the function knob on the right. I think the horizontally louvered speaker grille located on the corner adds a dramatic effect to the overall appeal to the set. All the veneer is original, tight and perfect, especially the top.

Electronically the chassis has been recapped and receives many stations along the AM band as well as the shortwave bands. The automatic tuning works just as it should.

The original "Gumdrop Z" knobs are present as well as the original pushbuttons. The correct speaker grille cloth is hiding under those gorgeous louvers.

Zenith used this chassis in several cabinet designs and this one is a must-have for the serious Zenith collector.

Like many Zenith radios of this vintage, they are appreciating annually and this should be no exception to the trend.

approximate dimensions:   16" wide X  9.25" tall X 7.75" deep   

Another radio page by  TUBULAR  BOB