Zenith

Model 827

Circa 1935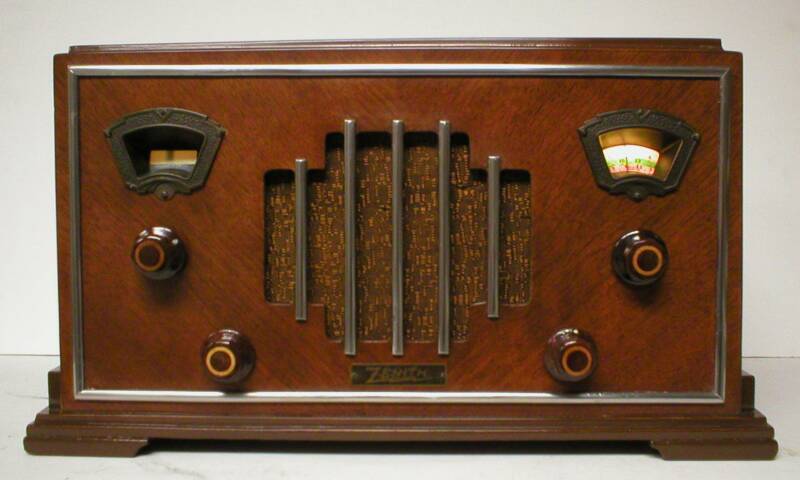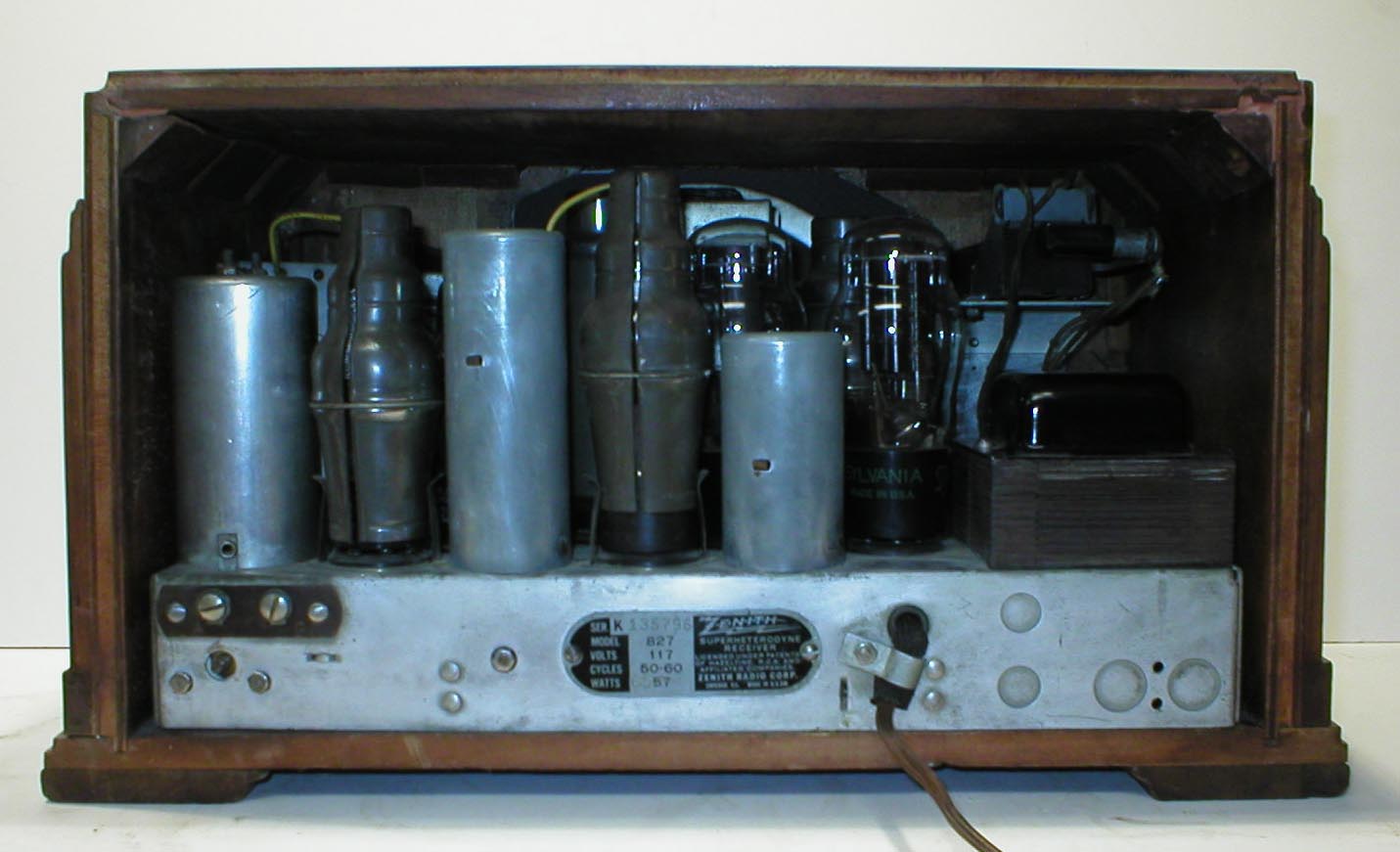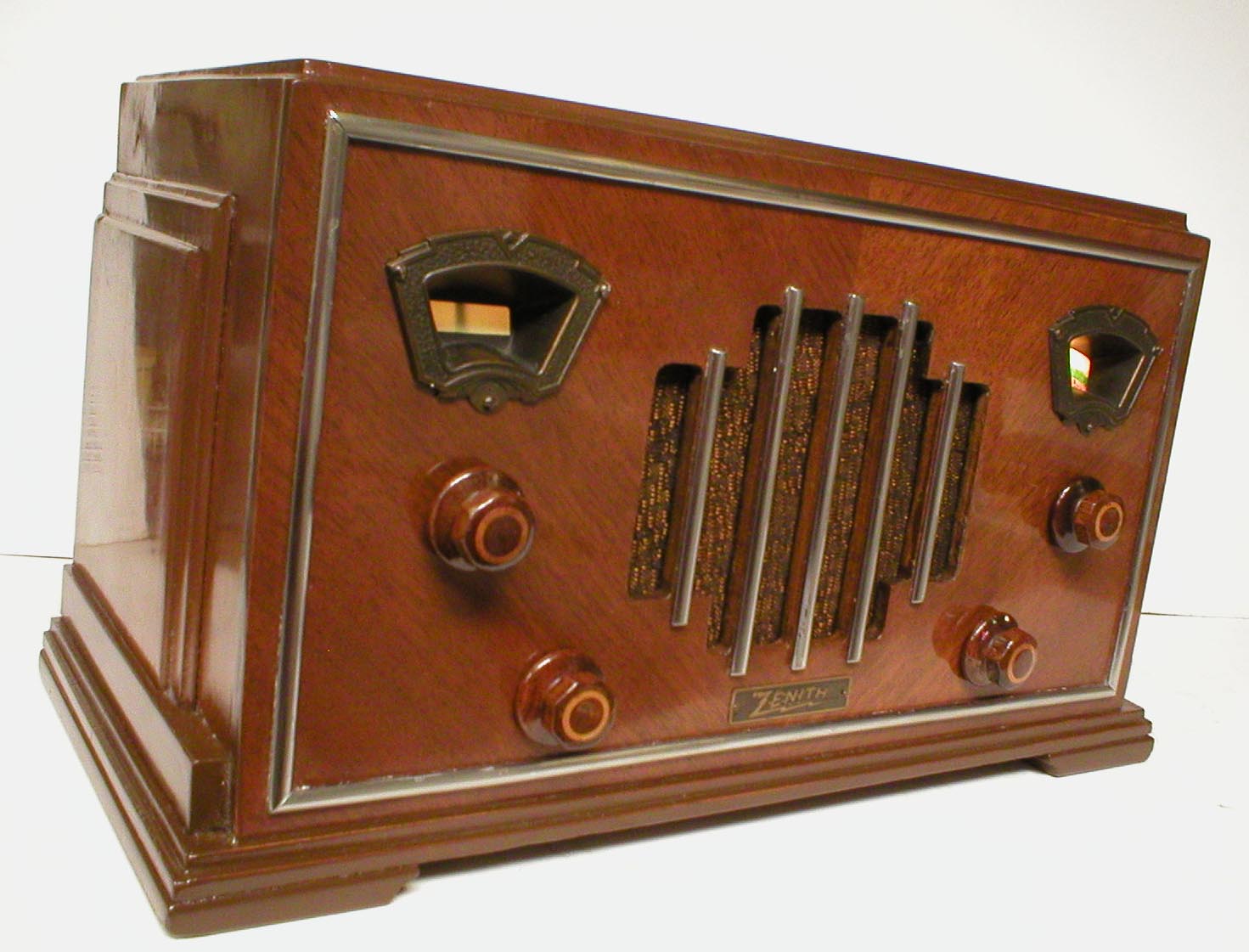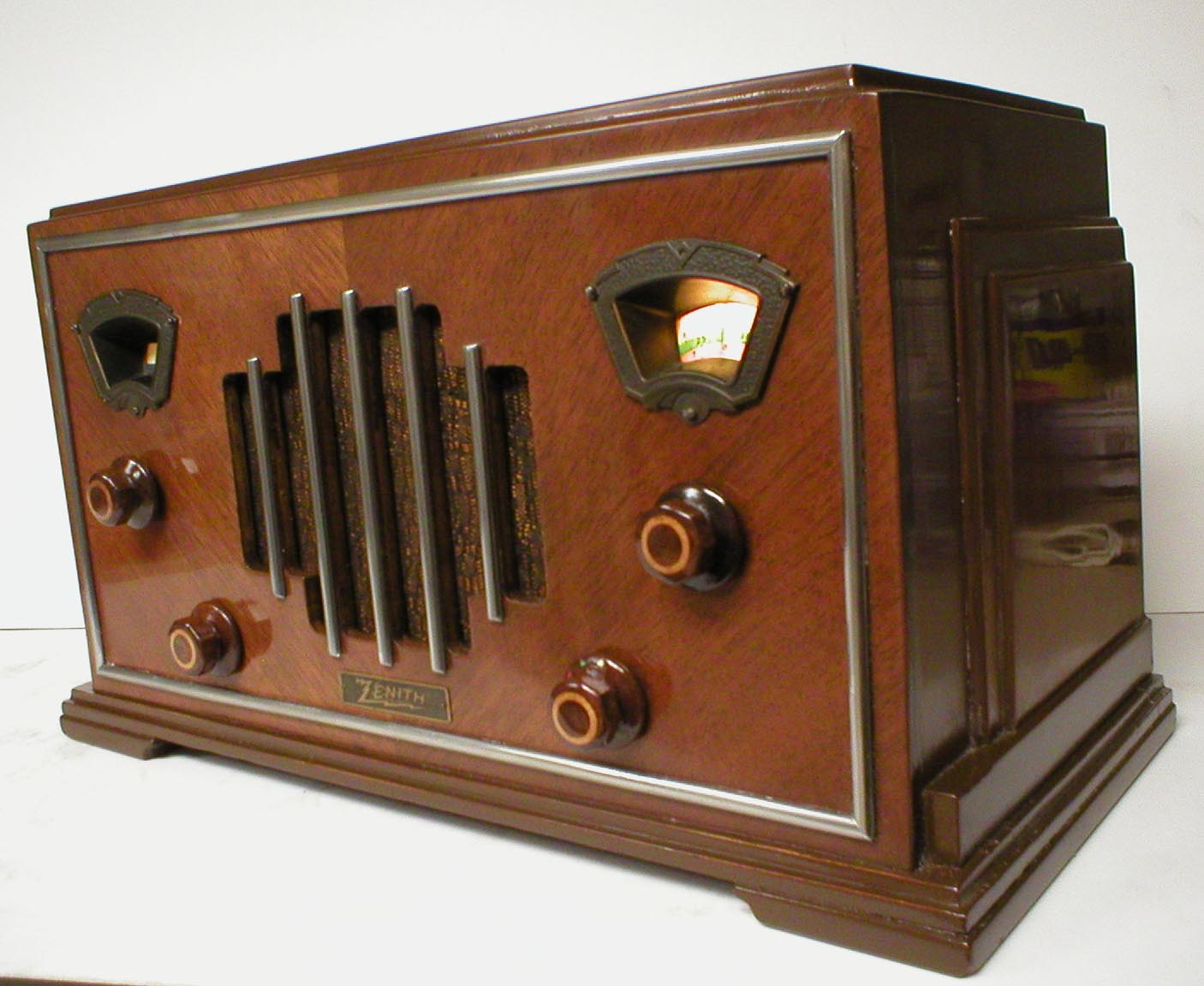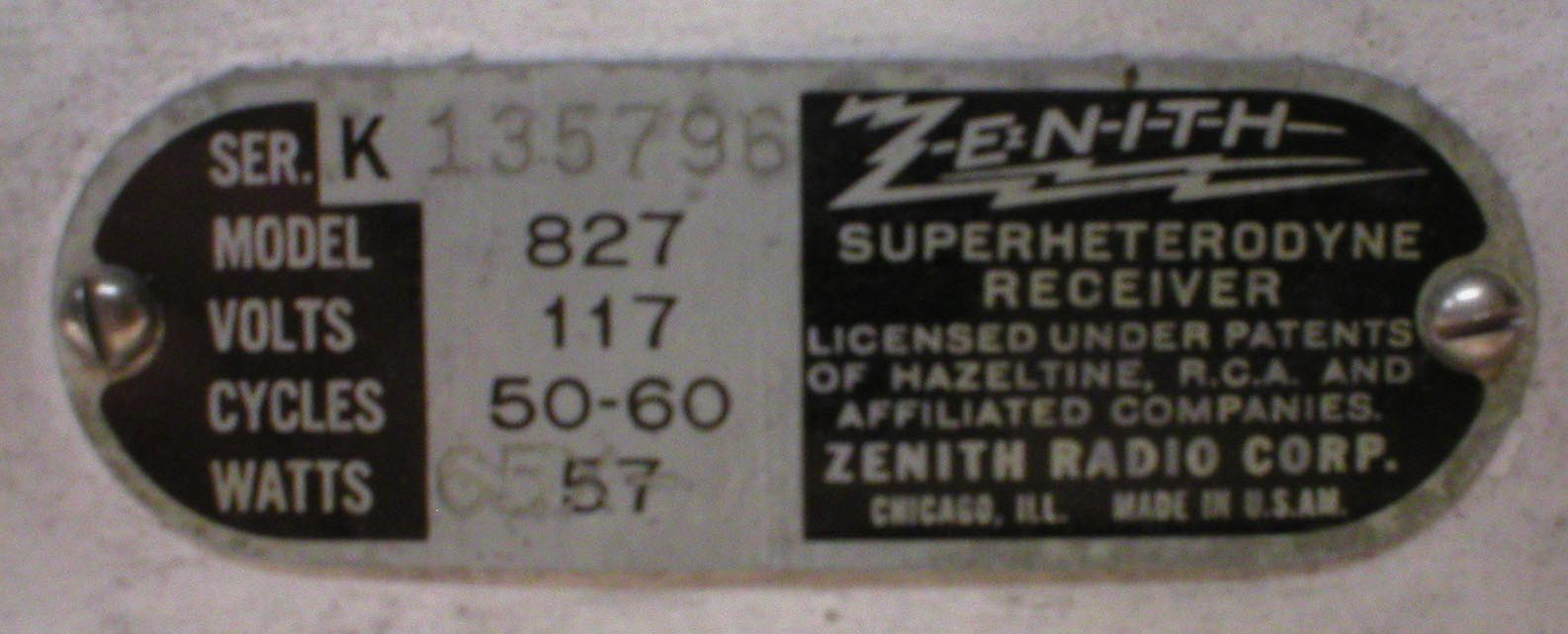 This is one beautiful full-featured radio that was Zenith's most expensive mantel set in their 1935 line-up.  It features the exact satin chrome trim that was used on the "AVIATRIX" console making a wonderful contrast with the American Diamond Walnut front panel.  It is a seven-tube superheterodyne featuring Zenith's "Triple Filtering."

This example has undergone a complete restoration of both the electronics and its cosmetics.  The chassis is very clean and has all new capacitors and alignment allowing super response across all three bands.  The shadowgraph visual tuning aid works well allowing accurate tuning.  The three-colored dial is very attractive and simple to use.  There is a standard broadcast frequency range as well as two shortwave tuning frequencies.  This set requires an external antenna.

The freshly lacquered cabinet is beautiful and very glossy.  The satin chrome accents on the front panel offer a very unique look to this set and is found on no other Zenith mantel radio.  All of the chrome trim pieces are the original ones on this set.  There are four wooden original knobs (very hard-to-find items).  The band selector knob has three different colored dots that correspond with the colored bands on the dial making this one of the more user-friendly sets of the era.  This radio also features nearly perfect original grille cloth and the original "ZENITH" nameplate mounted just below the speaker grille.

The 827 is seldom seen and even more rarely offered for sale.  This radio will help fill out that mid-thirties Zenith collection with a set most collectors don't have on their shelf.
Dimensions: 8 1/2" high, 15 3/4" wide@base, 7 3/4" deep