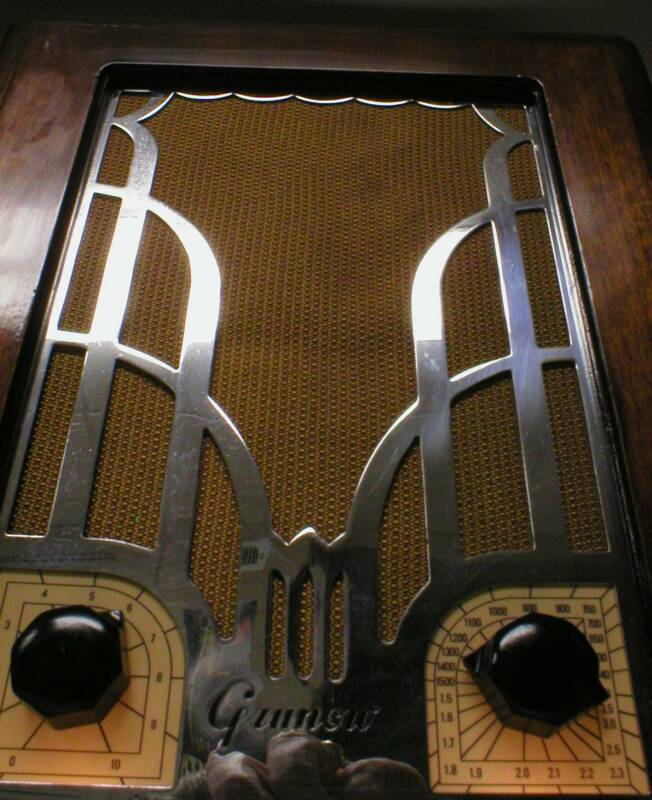 grunow

MODEL 450

1934 ART DECO CHROME GRILLE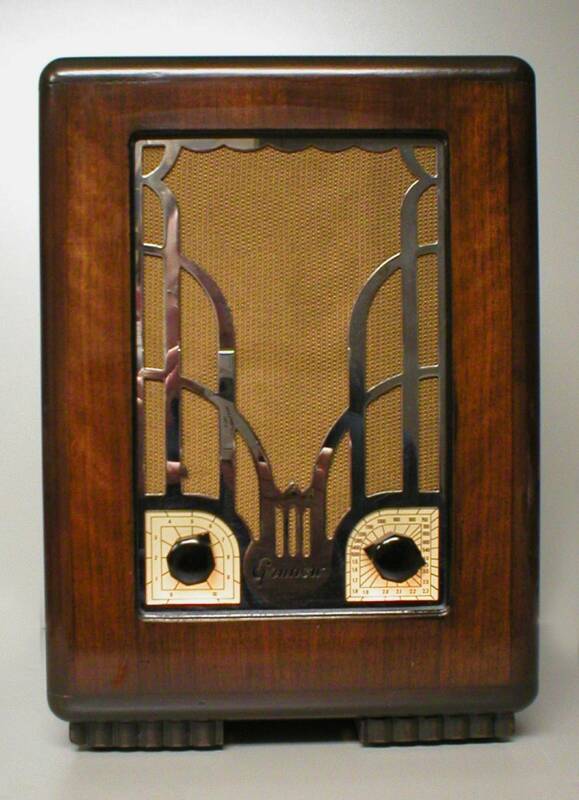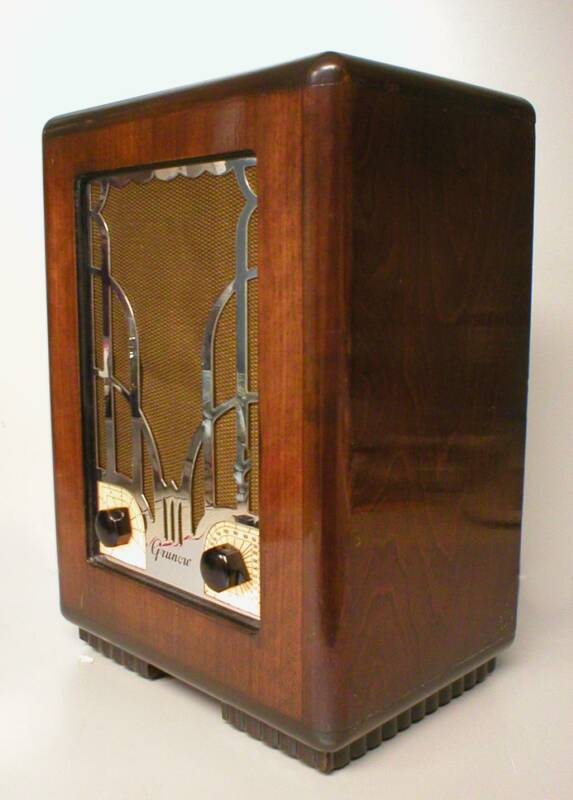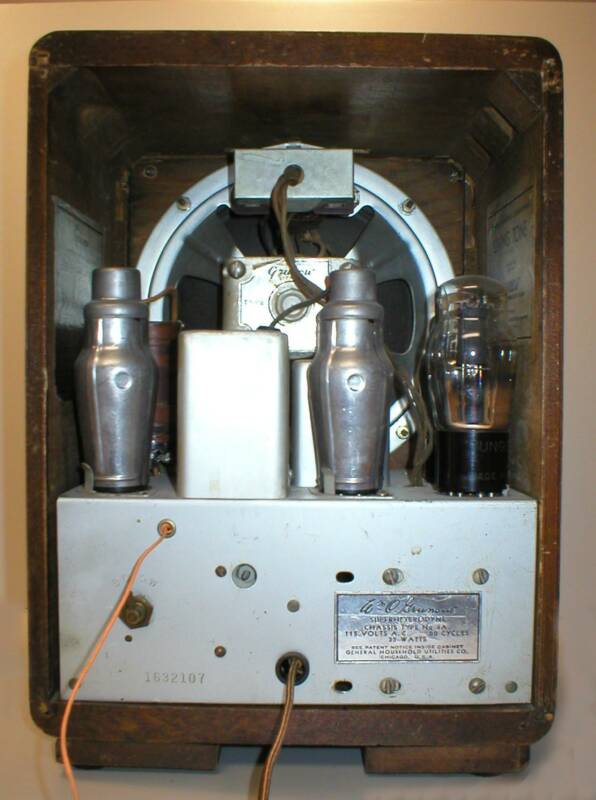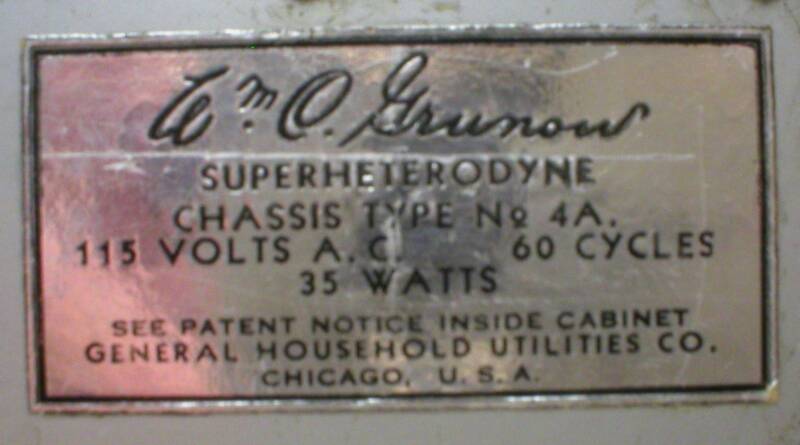 This is a pristine example of Grunow's little tombstone model 450. It has an extreme art deco design to the chrome plated metal speaker grille that makes up nearly the entire front panel. There is a very accurate reproduction grille cloth present.

  It has a beautiful original patina walnut cabinet with what appears to be a newer clear lacquer finish applied very smoothly.

  The super clean number "4A" chassis has been recapped and aligned. It plays very sensitively across the entire AM band and shortwave range when used with a long external antenna wire. It has a lot of volume and tone through the original "8B1" speaker.

  The original wooden knobs have been relacquered in the correct black color. The dual illuminated dial has a perfect reproduction translucent scale and volume indicator.

  This is a great radio at a great price.

                               approximate dimensions:

                                   9.5" wide X 7" deep X 13.25" high

Another page by TUBULAR  BOB