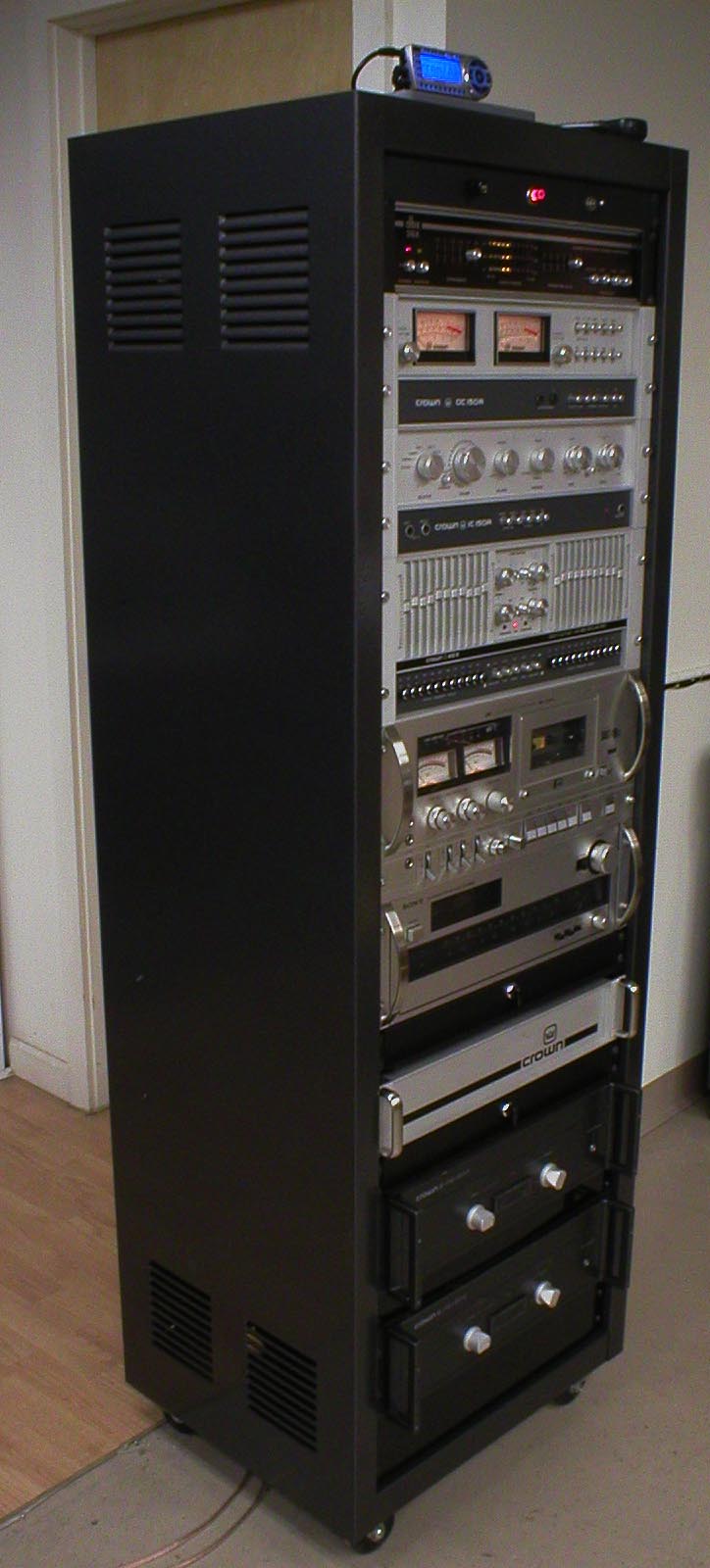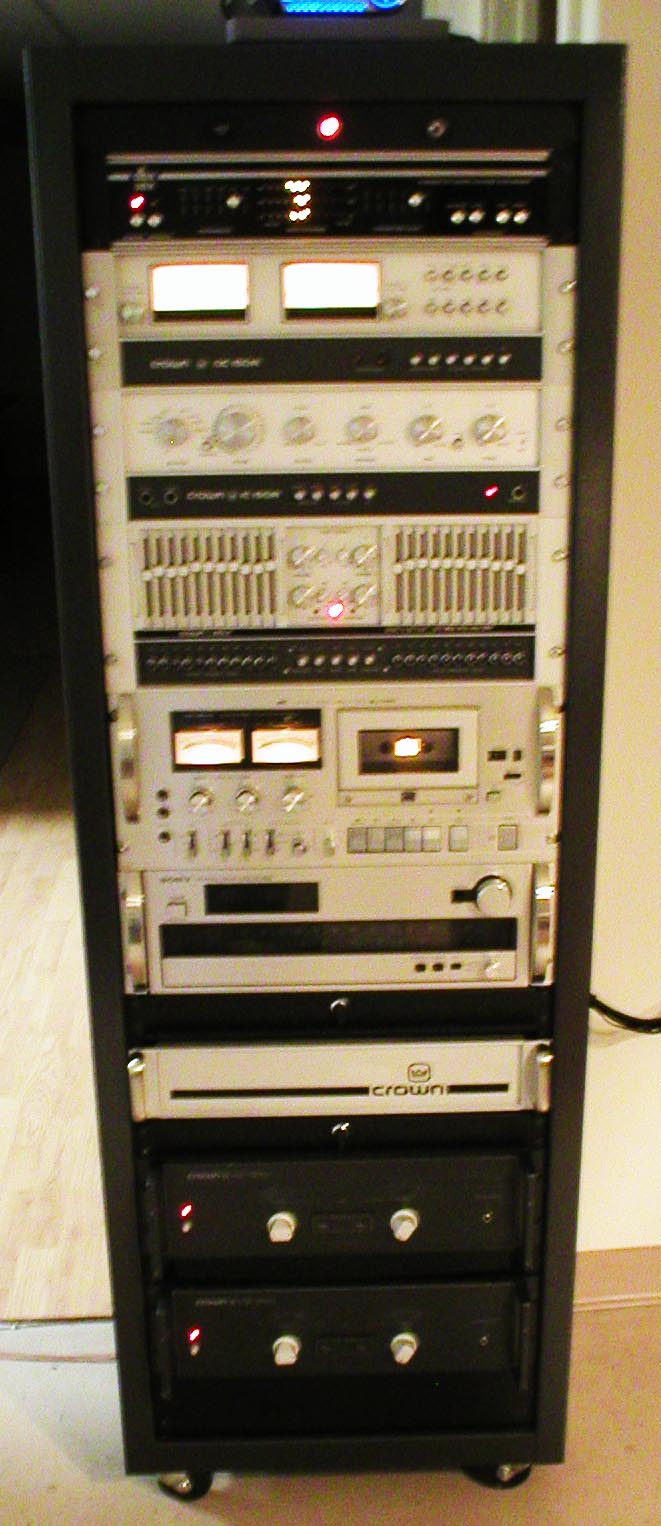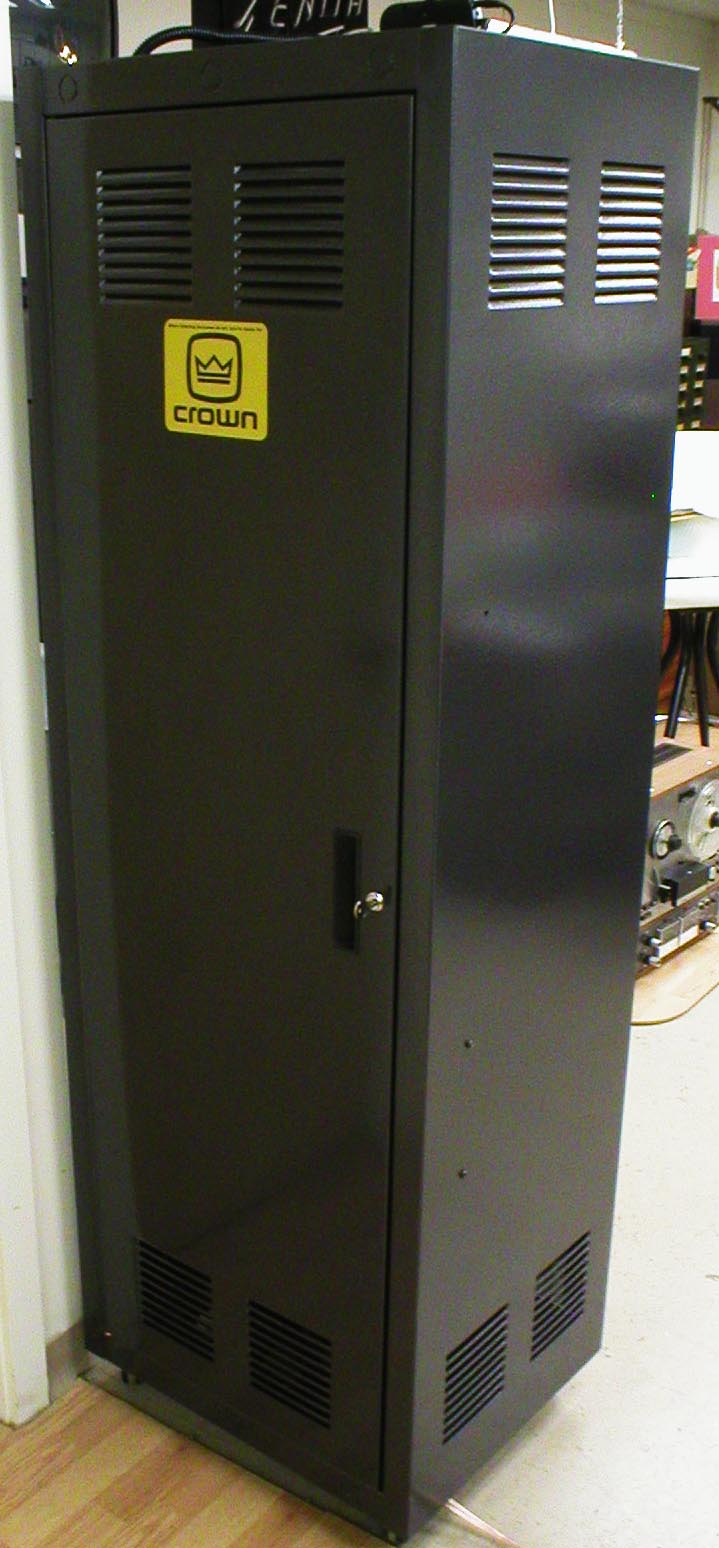 CROWN  

"TOWER of POWER"

Audio Rack

This is one fine vintage audio system!  All very high quality vintage components in a modern steel rack that just flat ROCKS!

Starting at the top, literally on the top, is a Sirius satellite radio "Starmate" receiver.

At the top of the actual rack-mounted components is a power panel complete with master switch, pilot light, and fuse. This controls the line voltage to the entire rack.

From dbx;  a vintage 3BX 3-band Dynamic Range Expander.

Next is a Crown OC150A Output Control Console, complete with VU meters.

The master controls are a Crown IC150A

Integrated Circuit Stereo Console.

Awesome vintage Crown EQ2 equalizer with the extremely rare smoked acrylic removable cover. (see detail below)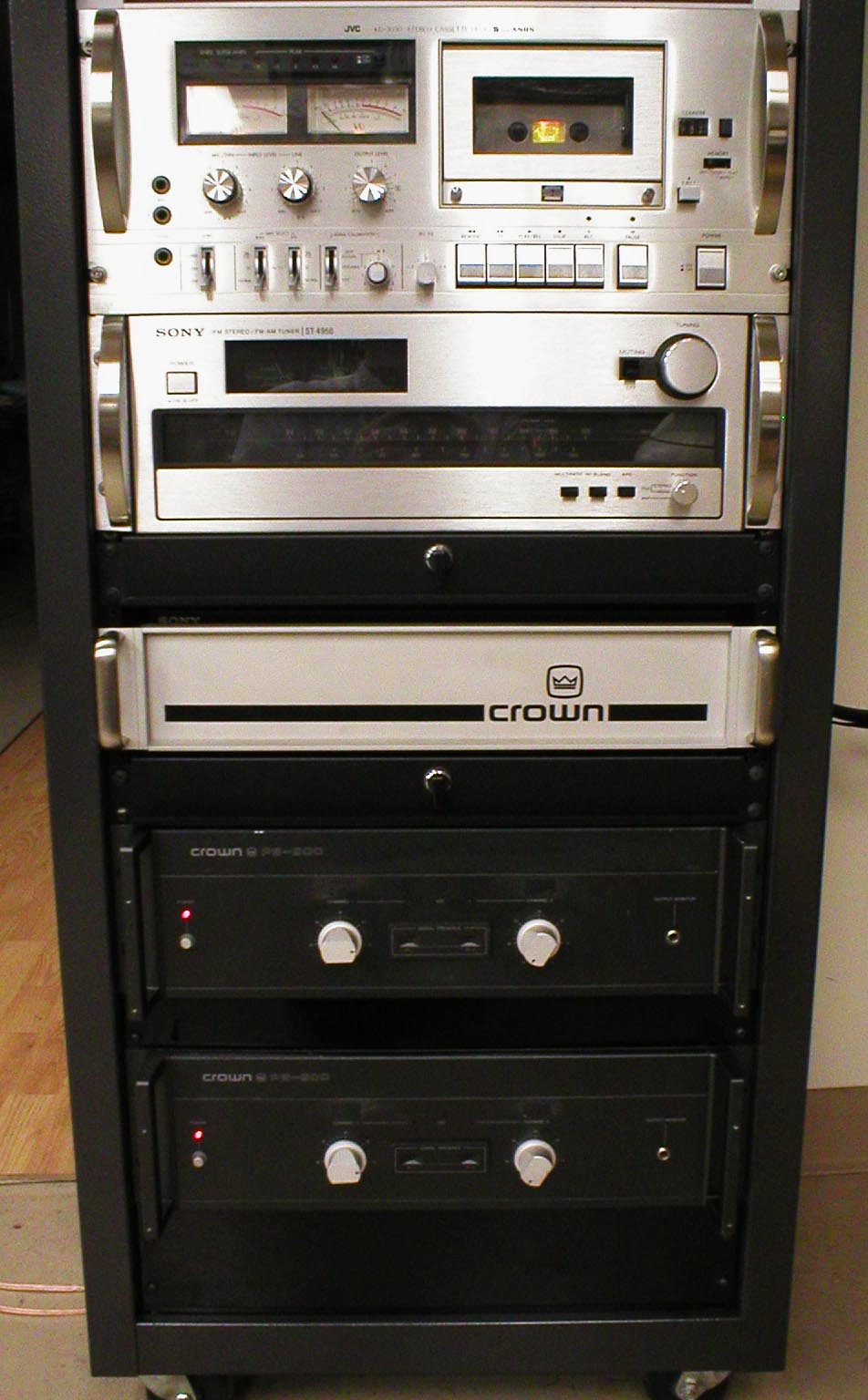 JVC KD-3030 Stereo Cassette Deck with stunning VU meters and direct drive. It also

features the famous ANRS

(Automatic Noise Reduction System).

Sony ST-4950 FM Stereo / FM-AM Tuner

Behind the Crown aluminum filler panel is a modern Sony RCD-W500C 5-disc CD Player / CD recorder.

(See details below on the stealth installation)

Two Crown PS-200 Power Amplifiers Bridged Mono so each amplifier powers one channel. Each produces 345 watts into 8 ohms!



Innovative stealth installation of a modern component behind vintage Crown rack filler panel. Just remove the panel (held magnetically) to expose the CD player / recorder when you desire to put it in use then simply return the panel when finished. Vintage panel creates a very neat and clean appearance to the rack.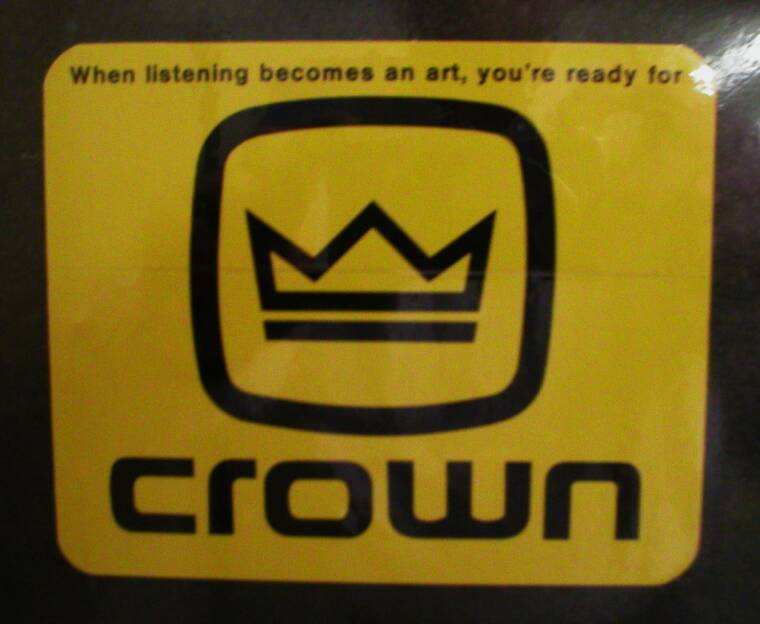 Authentic 70's vintage CROWN label installed on rear door proudly defines the rack's contents.


Here is a picture of the smoked acrylic molded cover for the Crown EQ2. This item is is so rarely found that it's the only one this collector has actually seen.