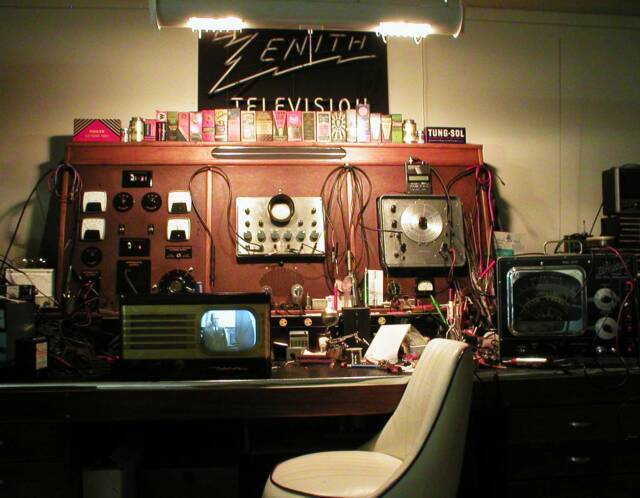 FROM   THE       WORKBENCH    

This is one of my favorite work areas. It is a workbench that I remember from my childhood. It was made in the late 1940's by the late Fred Schmidt of Camden, Ohio.

Fred was the local Zenith TV / Radio dealer and service tech. He opened his shop in the late 40's when he returned home from his service in the military. He and my father were friends as far back as I can remember. I remember going into his shop in the early 60's when I was just a youngster and finding Fred working at this bench.

When Fred passed away a few years ago, I was able to buy this at his estate auction, along with some of the vintage test equipment, and move it to my shop.  I have since restored the vintage test pieces and modified the variable power supply located on the left portion of the back panel.

I still leave a pair of his eyeglasses sitting on the RCA  AC VTVM on the left side of the bench, just as I found it when I purchased the bench. It lets me know he's watching over me.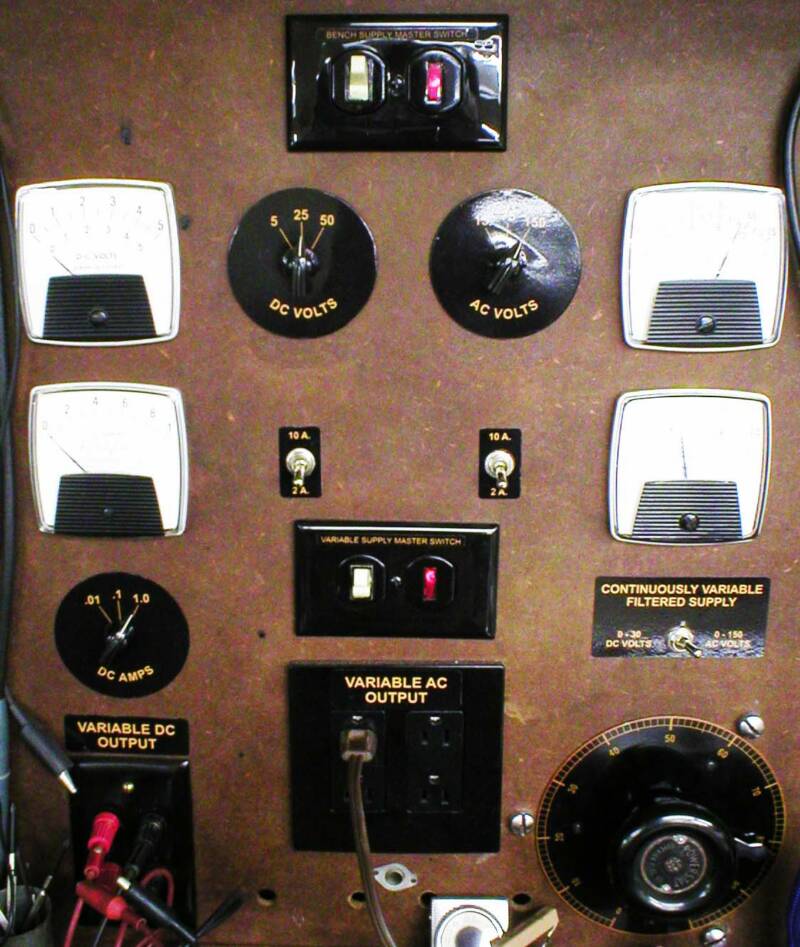 This is the variable power supply I designed and added to the workbench. The original unit that Fred had built served its purpose well in its time, but I wanted a more versatile unit.

In building the supply, I have included a 15 amp isolation transformer (that protects the entire bench) as well as a large Powerstat and a heavy 30 volt DC supply. All of this allows me to vary and monitor voltages in the range of 0-30 VDC and

0-135 VAC. Also, there are ammeters for both supplies.

In keeping with the vintage look, I used 1960's vintage G-E Panel meters from a Lab-Volt panel, various switches, and custom made labels that match the color of the writing on the old Powerstat.