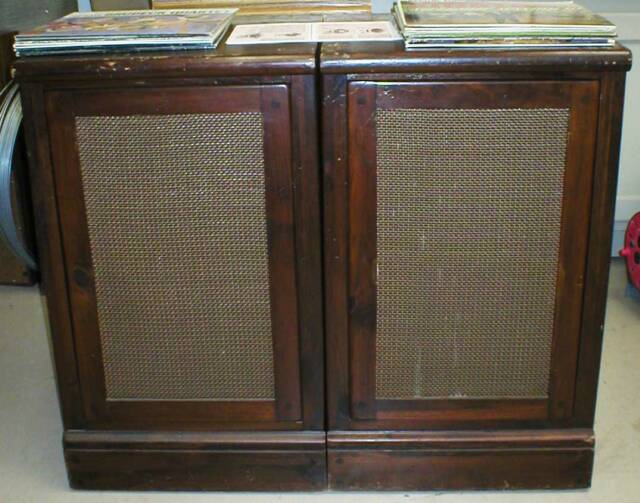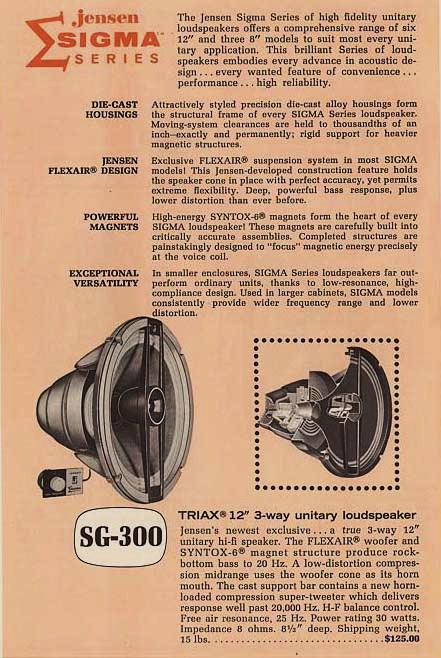 jensen  SIGMA  series

"TRIAX"

model  SG-300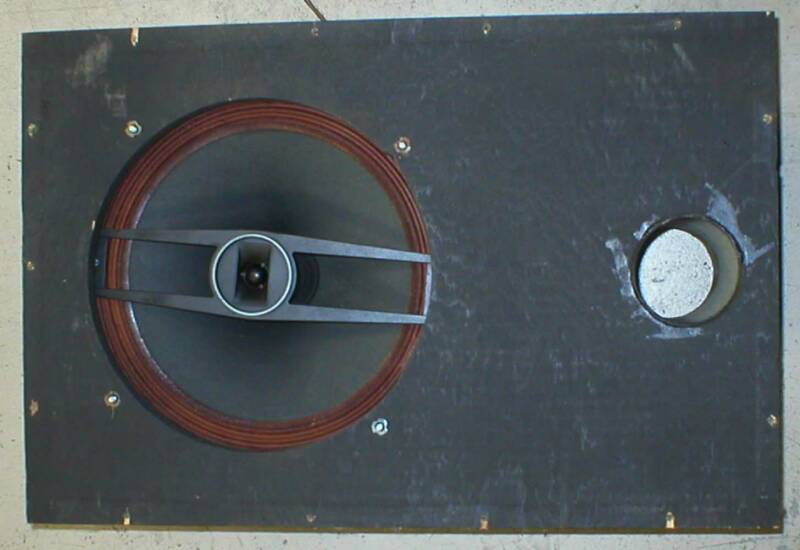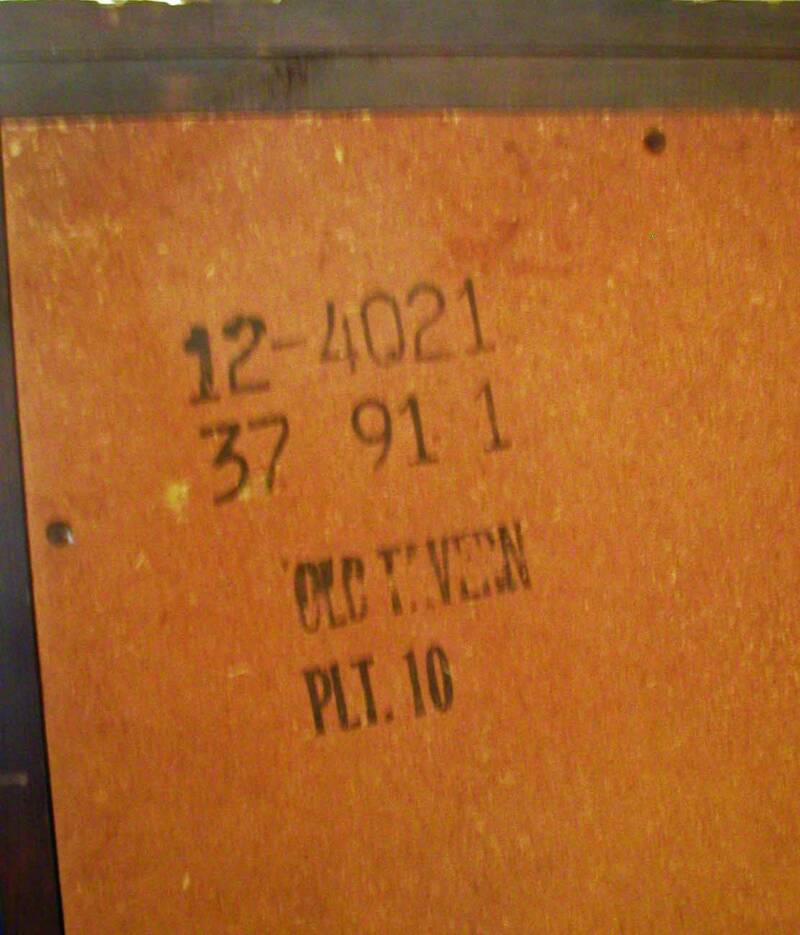 This is a matched pair of Jensen Sigma SG-300 TRIAX speakers in what appears to be original factory cabinets. Believed to be from the late 50's or 60's, they are in as found working condition. The speakers and associated components are in pristine condition.

The speakers are the legendary "TRIAX" in a beautiful vintage wrinkle brown finish on the cast frames with the goldtone bells that are equally pristine. No attempt has been made to remove the bell covers for access to the crossovers, so no damage has occurred. We'll leave that up to the new owners if they choose to replace the crossover capacitors. The speakers have the original wirewound "L-pads" that mount to the rear of the cabinet and their original ivory colored plastic knobs. There seems to be a contradiction to the original brochure specs of 30 watts while the labels state 25 watts (8 ohms).

These have been tested and sound very nice with tight bass response. The mids/highs seem to be slightly muffled which could be attributed to what can be presumed original capacitors in the crossovers.

The cabinets are believed to be the "Old Tavern" style. See the accompanying picture of the printing on the rear of each speaker cabinet. The cabinets are very solid and somewhat heavy. They will need a good cleaning and mild overall touch-up along with a complete refinish of the tops if you want them to be really nice.