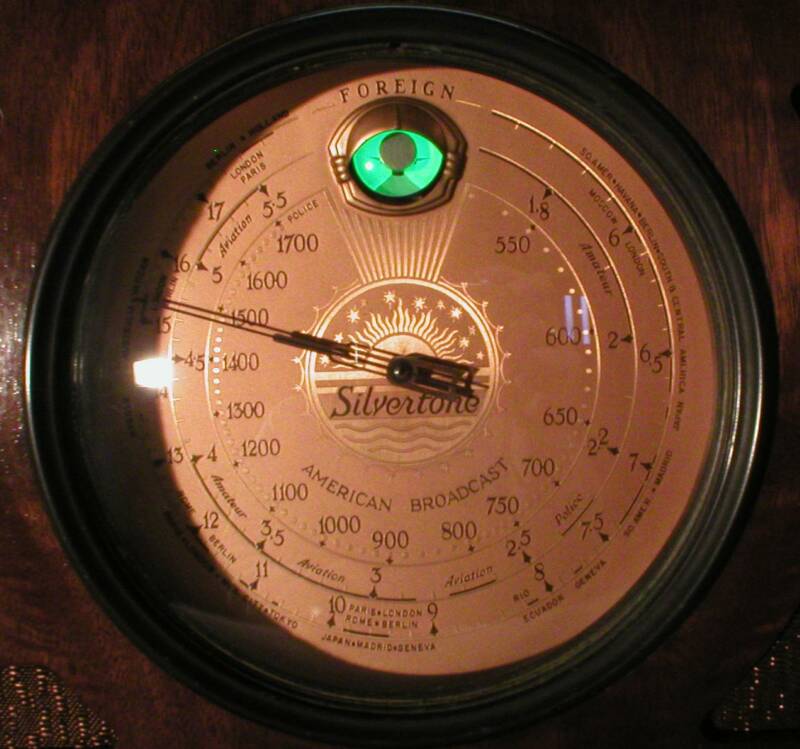 1936 SILVERTONE

              Model 4565

              Chassis  100.151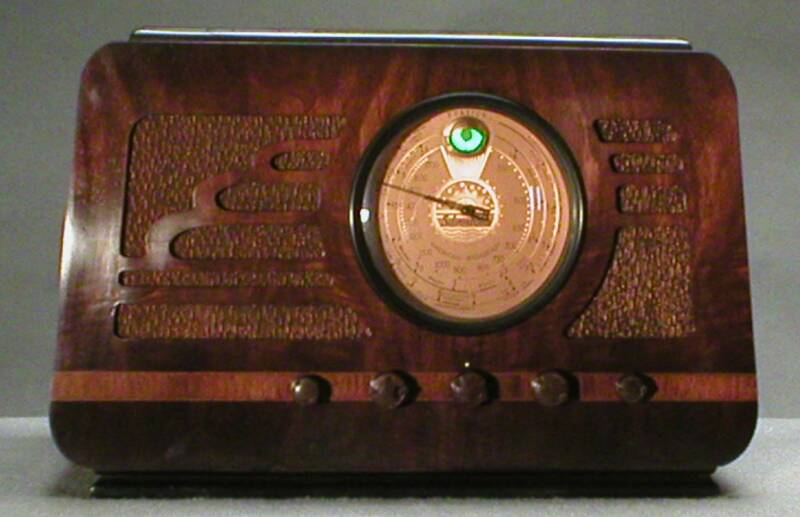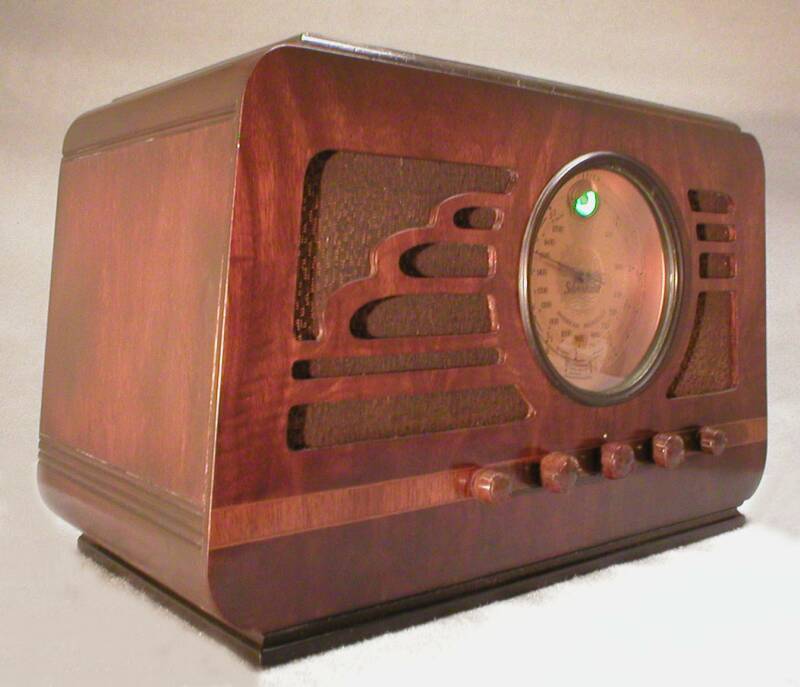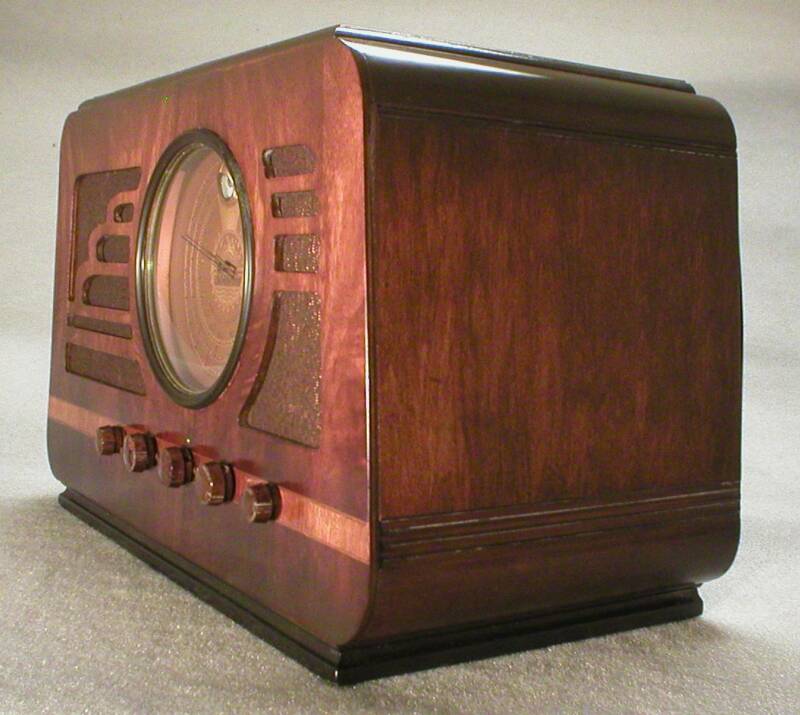 This is a wonderful example of the Silvertone Model 4565 sold by Sears from 1936 to 1937. It has a massive cabinet, beautiful 6" diameter gold Sunburst dial with a bright tuning eye tube and arrow style pointer.

  The cabinet has a new lacquer finish with the proper toning and black accents added prior to the final clear finish application. It features a wonderful grille cloth that is nearly flawless along with all the correct original knobs, dial bezel and glass, and it has the often missing original wooden back panel. WOW! They may have been removed and discarded for more ventilation.

  The chassis has been fully recapped and aligned. It plays fantastically through the original electrodynamic speaker and the reception will rival any Zenith I've ever heard. The three-gang tuning variable capacitor allows awesome shortwave performance. All of this is acquired through a modest outdoor antenna. The N.O.S. tuning eye tube is extremely sensitive and deflects exactly as it should. It surely makes accurate tuning much more user-friendly and it looks really cool!

  This set has all the right details and features. It is a wonderful vintage radio to display and a great performer. You will be the envy of the neighborhood!

                            approximate dimensions:  21" w  X 13.5" h  X  12" d

                                               another fun radio page by TUBULAR BOB